Degree: PhD, University of North Carolina at Chapel Hill
Education:
BA, University of Michigan in Ann Arbor
MSW, University of Michigan in Ann Arbor
PhD, University of North Carolina at Chapel Hill
Specialties:
Adolescent Health and Mental Health
Adolescent Help-Seeking and Service Utilization
Health and Mental Health Disparities
Chronic Illness and Disability
Social Work in Healthcare Settings
Child Welfare Practice
Biography: Kelly joins the Social Work Department at Appalachian State University from the University of North Carolina at Chapel Hill School of Social Work, where she earned her PhD in 2009. She previously practiced social work in North Carolina for 12 years, 4 years in child protective services in Chatham County and 8 years with UNC Health Care in Chapel Hill. In addition to her practice experience, she has conducted both qualitative and quantitative research in the areas of chronic illness and disability, health and mental health disparities, and adolescent help-seeking and service utilization. Kelly will continue research in these areas and looks forward to collaborative projects that address the social welfare needs of the community and region. Kelly teaches courses in social work practice, HBSE, research methods, and has recently developed an elective course for future social workers interested in working in health care settings. Kelly enjoys helping students understand and apply skills and competencies necessary for work in various social welfare professions. Kelly is delighted to be living in the High Country of North Carolina and enjoys hiking and skiing, as well as music, cooking, gardening, and other creative hobbies. She considers herself a lifelong learner and appreciates the unique history and culture of the region.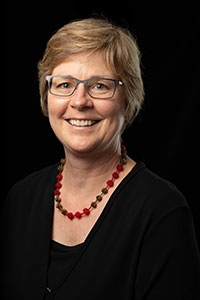 Title:

Associate Professor
Department:

Department of Social Work

Email address: Email me

Phone: (828) 262-7942

Fax: (828) 262-8066
Office address
LLHS 540K