Degree: PhD, Virginia Commonwealth University
Education:
BSW, University of North Carolina, Greensboro
MSSW, University of Louisville
PhD, Virginia Commonwealth University
Specialties:
Child Welfare Practice
Child Welfare Decision-Making
Case Management/Direct Practice
CPS/Foster Care Services and Racial Disproportionality
Strengths-Based, Client/Family-Centered Practice with Diverse Populations
Multiparadigmatic Research Methods with particular emphasis on qualitative methodology
Biography: Dr. Howell has returned to his native North Carolina, joining the faculty in July 2008. Mike earned a BSW from The University of North Carolina at Greensboro and the MSSW from The University of Louisville. Following his masters, he worked as an individual and family therapist in a private foster care placement/treatment agency in Indiana. For nearly a decade, he worked in the Child Welfare and Family Services Division at the Guilford County Department of Social Services in Greensboro and High Point. He has experience as a foster care social worker, CPS Hotline social worker, CPS Treatment Services social worker, CPS Investigative social worker, and Child Welfare Supervisor for foster care and CPS treatment services. He has worked as a Virginia State CPS/APS Hotline Social Worker. For nearly seven years he wrote (and occasionally provided) social worker training for CPS, foster care, and Interstate Compact for the Placement of Children (ICPC) as a Family Services Curriculum Development Specialist at the Virginia Institute for Social Services Training Activities (VISSTA). During that time, he also was the ICPC Specialist for a local department of social services in Virginia. As an adjunct faculty instructor at VCU, Mike taught classes in social justice, child welfare practice, beginning social work, and undergraduate/graduate research methodology. At ASU, Mike has taught Advanced Social Work Assessment, Basic Skills for the Social Work Profession and also Groups and Communities and serves as a Field Liaison for MSW students.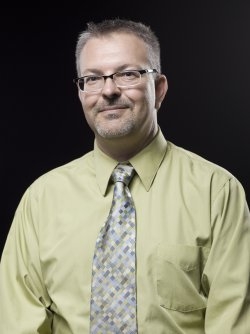 Title:

Professor
Department:

Department of Social Work

Email address: Email me

Phone: (828) 262-7682

Fax: (828) 262-8066
Office address
LLHS 530