Next week, March 6-12, 2022, is National School Social Work Week!
The theme for this week is "Time to Shine" as School Social Workers shine brightly for their students, families, and school communities. Shining hope. Shining understanding. Shining respect.
Since schools are one of the first places where mental health issues are recognized and addressed, this week offers a great opportunity for schools, communities, and partners to acknowledge and recognize the impactful work that School Social Workers do to support students, families, and their communities.
School Social Workers design and implement school-based programs to promote a positive school climate among all students. They work with the entire student body to identify students in need of more intensive support and interventions and connect students to additional services when needed. They work as a resource to school administrators and educators to collaborate closely with students and their families to create a bridge between the school and the community and linking services.
"Nothing can dim the light that shines from within." - Maya Angelou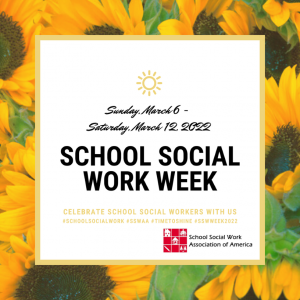 Tags: