Happy Social Work Month!
This year's theme is "THE TIME IS RIGHT FOR SOCIAL WORK".
This annual campaign is a time to inform the public, policymakers, and legislators about the services social workers provide in an array of sectors, including hospitals, mental health centers, schools, social service agencies, community centers and in politics. So, how much do you know about the field of Social Work? Test your knowledge with this quiz!
Social work is one of the fastest growing professions in the United States, according to the Bureau of Labor Statistics (BLS). There are almost 720,000 professional social workers in our nation, but that number is expected to rise to more than 800,000 by 2030, BLS said.
Each day social workers touch millions of lives. In fact, you, a family member, or a friend have likely already been helped by a social worker. You will find social workers practically everywhere, working in schools, hospitals, mental health care facilities, veteran centers, child welfare agencies and in local, state, and federal government. Social Workers empower people, giving them the skills, knowledge, resources, and encouragement to overcome life's challenges.
Social work has been around for more than a century and social workers have been in the forefront of helping create this nation's social safety net, advocating for equal rights for all, and improving delivery of health care and mental health care. Social workers have helped drive significant, positive changes in our nation. Social workers such as social reformer Jane Addams, former Labor Secretary Frances Perkins, and civil rights leaders Dorothy Height, Whitney Young and Ida B. Wells have pushed for voting rights, equal rights, Social Security, unemployment insurance, and other programs.
Social workers have continued to work on the frontlines throughout the pandemic, helping clients get the care they need and helping loved ones overcome grief and loss. Social workers will continue to play a key role in helping people as this nation grapples with issues such as racism, economic uncertainty, deep political and cultural differences, and natural disasters.

Read more about Social Work Month on the NASW website!
View Governor Roy Cooper's Proclamation for Social Work Month below: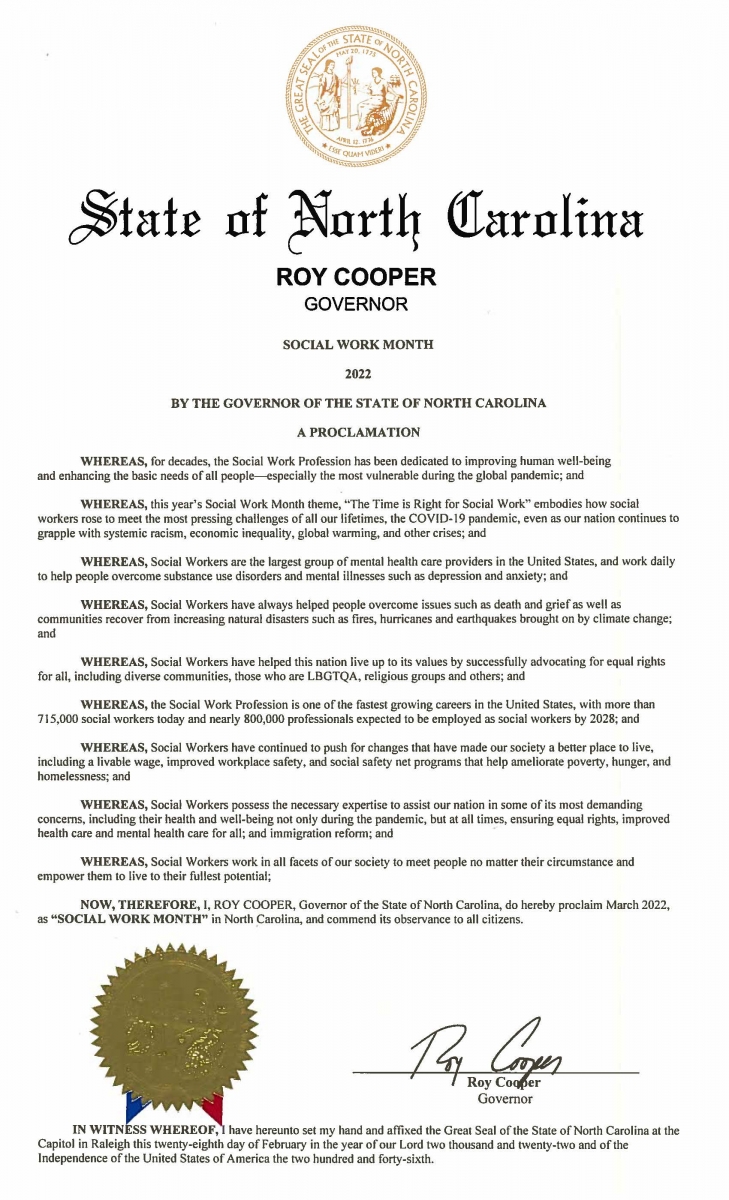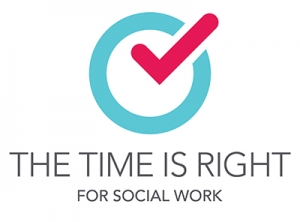 Tags: